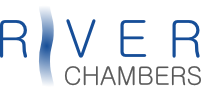 Employment Equality & Discrimination Law

We are practising barristers and provide our services personally. We are committed to doing so without barriers and take pride in the efficiency and quality of our clerkless service.
There will be times when members of our team are engaged at Tribunal and cannot immediately take your call. Please do not be concerned. We embrace technology which allows us to best communicate with our clients, and will respond to you as soon as possible. We are mobile and able to retrieve emails and meet your needs, whichever Tribunal we may be attending. If you are new to River Chambers, and you are leaving a message, please ensure you leave a contact number for in and out of office hours, so that we can deal with your query as soon as we are able.
We hope you enjoy working with River Chambers, and look forward to speaking to you.
Our clients find our approach refreshing. We hope you agree. For genuinely progressive and leading employment law expertise, please use the contact details below. Think differently. Think River.
Richard Powell
richard@riverchambers.com 07817 268 507
Nick Cooksey
nick@riverchambers.com 07833 766 055
Jonathan Walters
jon@riverchambers.com 07980 858 151
Richard Steer
rsteer@riverchambers.com 07950 401 818
Alison Frazer
alison@riverchambers.com 07764 685 875